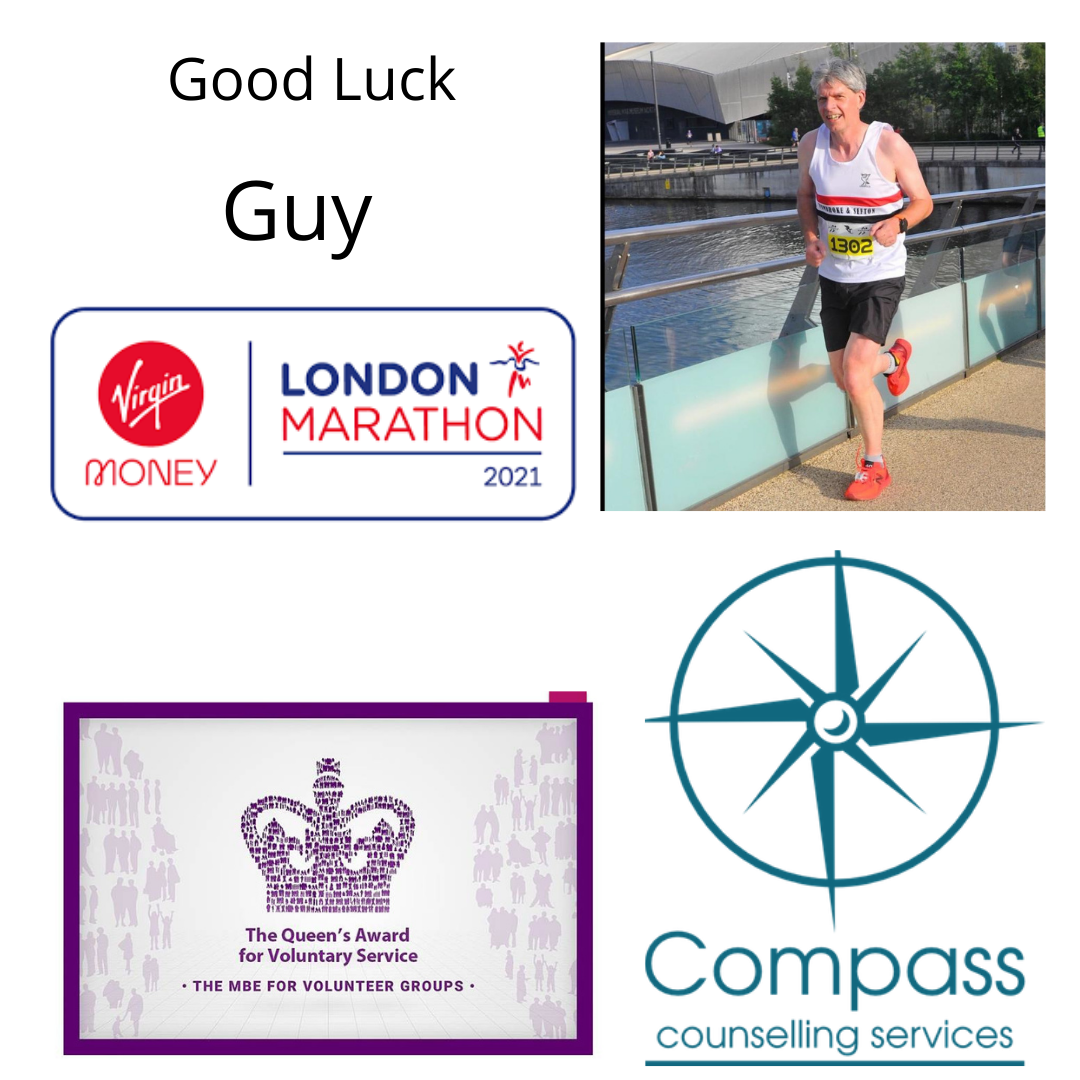 On Sunday 3rd October, Compass' Chair of Trustees will be running the London marathon in support of Compass.
Guy had originally planned to run the London Marathon in April 2020 but due to the pandemic it was cancelled for non-elite athletes. Undeterred Guy then completed the 2.6 challenge on Friday 8th May where he ran for 2.6 hours around Skelmersdale and raised a fantastic amount for Compass. Guy has been in training for London since the start of the year and has already ran an exhausting 850 miles in preparation !
Guy is hoping to raise an absolutely amazing £4000 towards Compass and has already spoken on BBC Radio Merseyside to tell others about his run and the work Compass do.
Please sponsor Guy as he looks to achieve this incredible feat. Good Luck Guy!