Compass is here to help if you need us!
Compass staff and our team of amazing volunteers can provide remote sessions to all of our clients.
We are currently providing telephone and video counselling to  our current clients, as well as  new referrals.
We are open to new referrals so do get in touch if you would like to refer yourself or be referred to our services and we will go through the  process with you and advise you of likely waiting times.  We will ask you at your referral if you would prefer counselling via telephone or video. We will aim to  let you know  what is available at Compass whenever you get in touch so you can make an informed decision about  the best next steps for you.
Our Level 2 Certificate in Counselling Skills course  started on the 2nd October 2020 remotely and is going very well so far .  Our Level 2 Introduction to Counselling course that is due to start on the 22nd April is now full, and so due to unprecedented demand we are looking at holding a further course starting in May . If you are interested in our courses or training please contact ourselves, and we will send you an application form.  We must remind any potential candidates that they need to reside or work within the Merseyside area even though the courses are remote, due to strict regulations with Compass being a charity.
We are unable to see any visitors  to the service without a prior appointment  and this would only be where other options were not available.
Our service is supported by the Steve Morgan Foundation and the Community Match Challenge – part of the governments £750m support package for charities #CommunitiesCan
Contact us
Mon – Thurs  9.30 – 4.00pm
Fri 9:30-3pm
T: 0151 237 3993
E: enquiries@compass-counselling.org.uk
If you would like to offer your support to help Compass to fundraise during this difficult time do get in touch – we need your support!.
Compass like many other charities rely on kind donations  to provide the service we offer, if you would like to help us provide support to the people of Merseyside,  especially through these current circumstances, you can donate to ourselves through our Local Giving site. Any donation amount would be gratefully received, however for instance;
A £5 donation keeps our phone lines open
A £15 donation allows us to process 2 new client referrals
A £40 donation provides a telephone counselling session.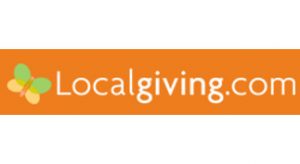 You can fundraise through your usual online shopping with Easyfundraising

Do get in touch if you feel we can help. You can keep up to date with tips, updates and self-help material by following us on social media via –


@Compass_Counsell

 www.instagram.com/compasscounsell/
We have compiled a list of resources to support your mental health and wellbeing, these can be found below.
If you require urgent assistance please call the crisis team at Royal Liverpool A&E dept on 0151 706 2000, the Samaritans on 116 123 or ring your GP.
Sources of Support Information Leaflet