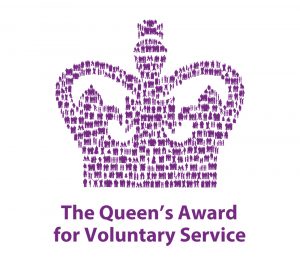 The Queen's Award for Voluntary Service, a prestigious award known as "The MBE for Voluntary Organisations," has been awarded to Compass Counselling Services.
We are delighted to announce and celebrate that our volunteers have been awarded a QAVS which will be awarded on June 2nd, 2021!
This significant achievement is a particular testimony to our volunteers and staff team who have shown exceptional dedication and commitment throughout the recent unprecedented challenges, continuing to provide counselling to individuals living on Merseyside.
Compass is one of 241 charities, voluntary groups, and social enterprises, to receive this prestigious award this year.
The Queen's Award for Voluntary Service aims to recognise outstanding work by volunteer groups to benefit their local communities. It was created in 2002 to celebrate The Queen's Golden Jubilee. Recipients are announced each year on 2nd June, the anniversary of The Queen's Coronation. Award winners this year are wonderfully diverse. The QAVS awards have been shining a light for years on the fantastic work of voluntary groups for years.
Compass will receive a crystal award and certificate from the Lord Lieutenant of Merseyside. Furthermore 2 volunteers will be invited to a garden party at Buckingham Palace in May 2022.
Compass are overwhelmed with this honour bestowed and feels it truly shows the wonderful work Compass and its dedicated volunteers do.