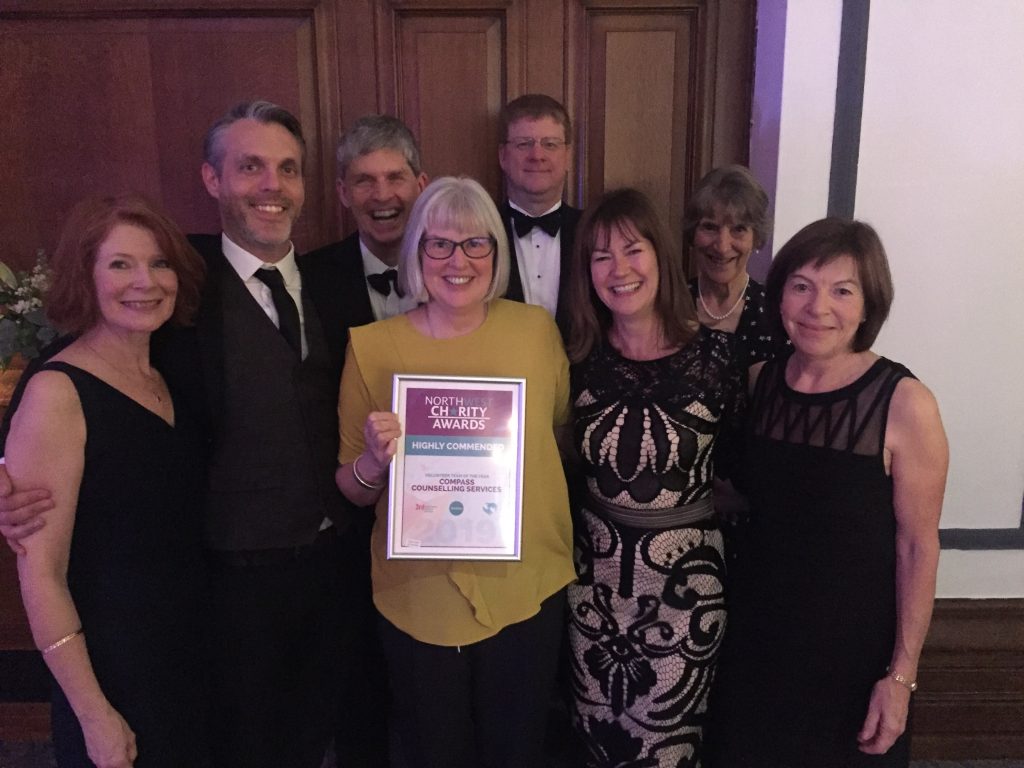 On Friday 27th November, a team of Compass volunteers were proudly presented with a certificate for being "Highly Commended" in the Volunteer Team of the year award whilst at the Northwest Charity Awards.
The Northwest Charity Awards is a prestigious event, in its third year of taking place. The awards give an opportunity to say thank you to many different charities and non profit organisations within the Northwest and Compass was very honoured to have firstly been nominated and then considered for the award for Volunteer Team of the Year.
There were eleven different charities nominated for this award, and Compass along, with another charity won a certificate for being a highly commended charity.
The event was held at The Principal Hotel in Manchester where all the 400 guests from different charities were treated to a lavish three course dinner, whilst being entertained with acrobats and tumblers twirling around the ceiling. After all the guests, including our team from Compass had, had their meal the awards were presented. Our volunteers and staff were delighted to be awarded with a certificate for being Highly Commended and gladly received such a prestigious acknowledgment for all our volunteers, present at the event and those not able to make it.
A wonderful evening was had by all at Compass, which ended with music and dancing, a perfect way to celebrate all the wonderful charities in the Northwest.