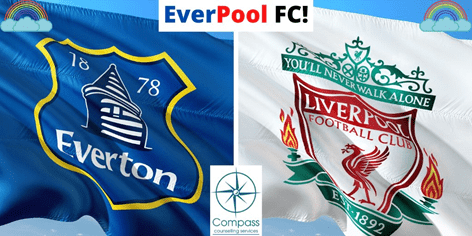 Amazing News – John has raised almost £3000 for Compass so far and the figure is still rising – WOW! , thank you from all at Compass!
Hot on the heels of our very own Guy Turnbull running for 2.6 hours around Skelmersdale recently which was publically supported by Ricky Tomlinson, another amazing fundraising event in support of Compass has been launched.
John Martin, comedian, writer and author and all round busy person has put together the initiative known as Everpool FC, in memory of footballing legend Gary Speed, with the proceeds raised going to Compass at this vital time.
John and his friend Sam Kane wrote a thank you to the NHS for all the incredible work they have done during the Coronavirus pandemic, and John arranged for a lot of very famous sports stars associated with Liverpool FC and Everton FC to sing and join in, and they have made a fantastic video. John has set up a crowdfunding page with the video and has even been on Radio Merseyside advertising the salute to the NHS.
We encourage everyone to have a look at the video , especially if you are a Red or a Blue! and give to the donation page if possible.
John, from all of us at Compass – Thank you !