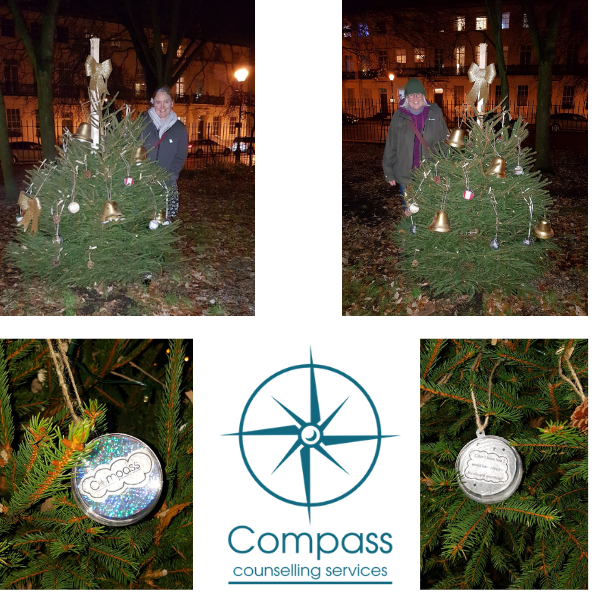 It is now only a few days until Christmas, and we are all getting in the festive spirit. Last week one of our amazing volunteers Cath approached us to see if Compass would like to decorate a Christmas tree in the gardens of St Bride's Church in the city centre, and that is what we did!
Cath and Esther, whomis our Surviving to Thriving counsellor, wrapped up warm and set to decorating a tree with baubles and bells, telling the Merseyside community about Compass and how we are here to help. The decorations included some handmade baubles, which provided Compass' contact details, as well as testimonies from our previous clients as to the invaluable help Compass had given them.
The St Brides Christmas Tree Festival is a safe, alternative to carol singing, and we at Compass are proud to have a tree included within the festival. There is a real mix of community organisations, schools and charities involved all with their own tree. If you would like to see the other trees feel free to have a look at  stbridesliverpool.org.uk/christmas-tree-festival to see all the hard work that has gone into them and to see Compass' tree included on the list. Alternatively why not wrap up warm, grab a hot chocolate and go for a Christmassy stroll around St Brides' gardens to see all of the trees in their splendour.