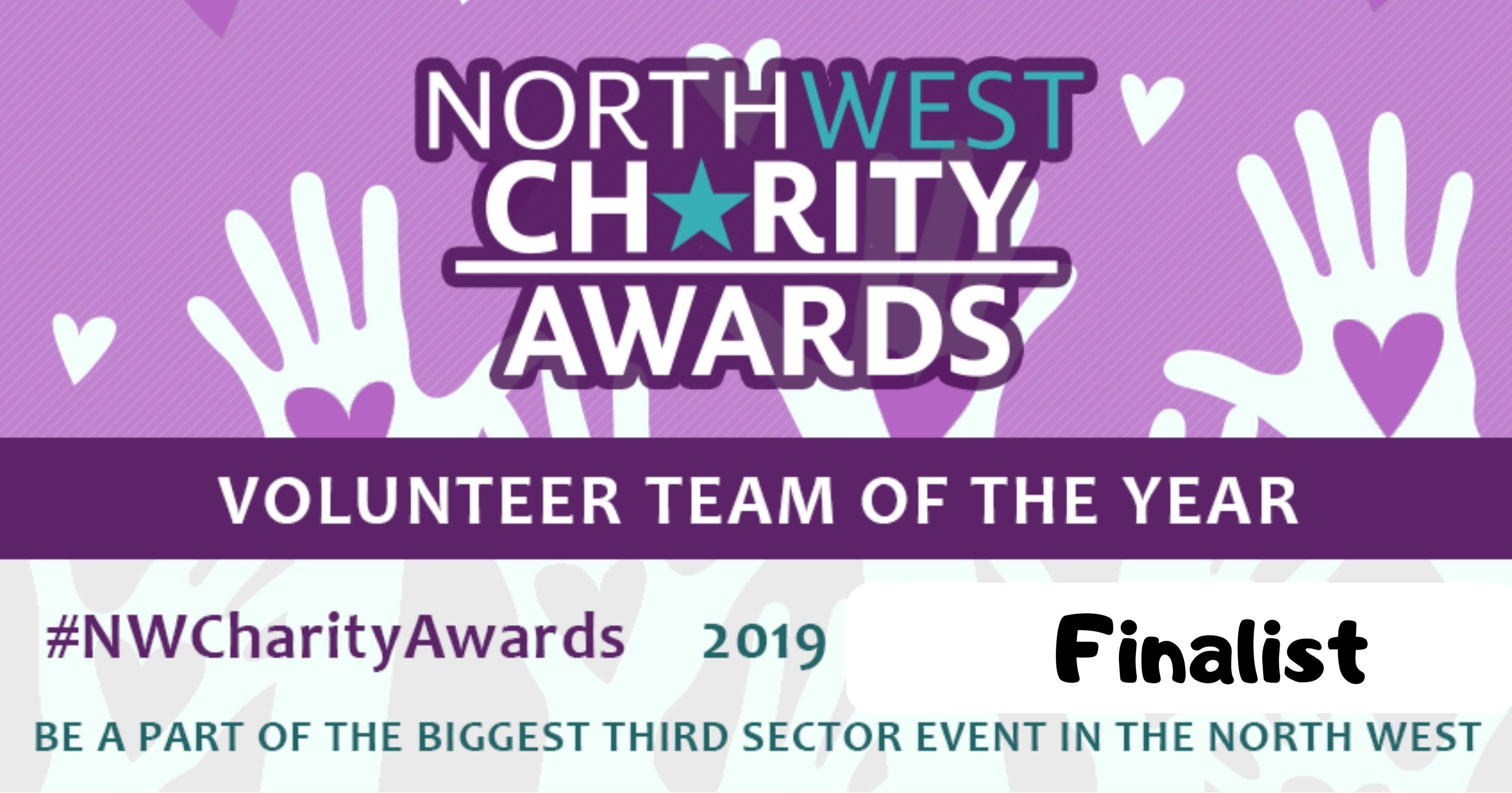 Compass has been shortlisted for the North West Charity Awards 2019, for the Volunteer Team of the Year award. This incredible event has been held at The Principal Hotel, Manchester for the past two years, celebrating the successes of charities from all over the region, and appreciating everything that charities across the North West have done for our community. This year the event will be held on Friday 27th September 2019, with Compass Counselling in attendance to celebrate our excellent volunteering team. During the 2018 awards there were over 400 charity leaders in one room, and Compass is honoured that this year, we will be in attendance.
With over 1500 applicants who have been nominated across all 17 awards, the Compass team are truly honoured to be recognised for all of the team's hard work and dedication to making a positive difference.
Without our driven staff members, counsellors and trustees, and our loyal service users who push us to constantly improve and evolve as a charity, Compass wouldn't be who we are today.
Written by Miss Taja Wright