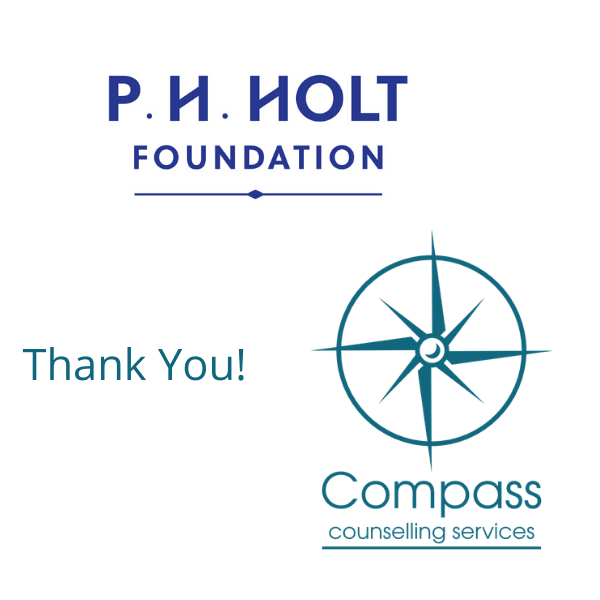 Here at Compass we have received some excellent news this week from one of our previous grant providers, PH Holt Foundation.
PH Holt Foundation is an independent grant provider helping to create a better future for the people of Merseyside. In 2018 they kindly awarded us a grant to support our Community Counselling Service. The grant allowed Compass to continue to in its mission to allow access to 1-2-1 face to face counselling for adults across Merseyside who may not be able to afford it themselves.
Compass recently applied for a further grant to help us continue our Community Counselling Service and we are delighted to report that the application was successful.
We are extremely grateful for this grant as it will allow Compass to continue this valuable work during the Covid 19 crisis by providing a telephone support service and also, beyond the crisis, to provide  vital support in dealing with the longer  term impact  on the local community .