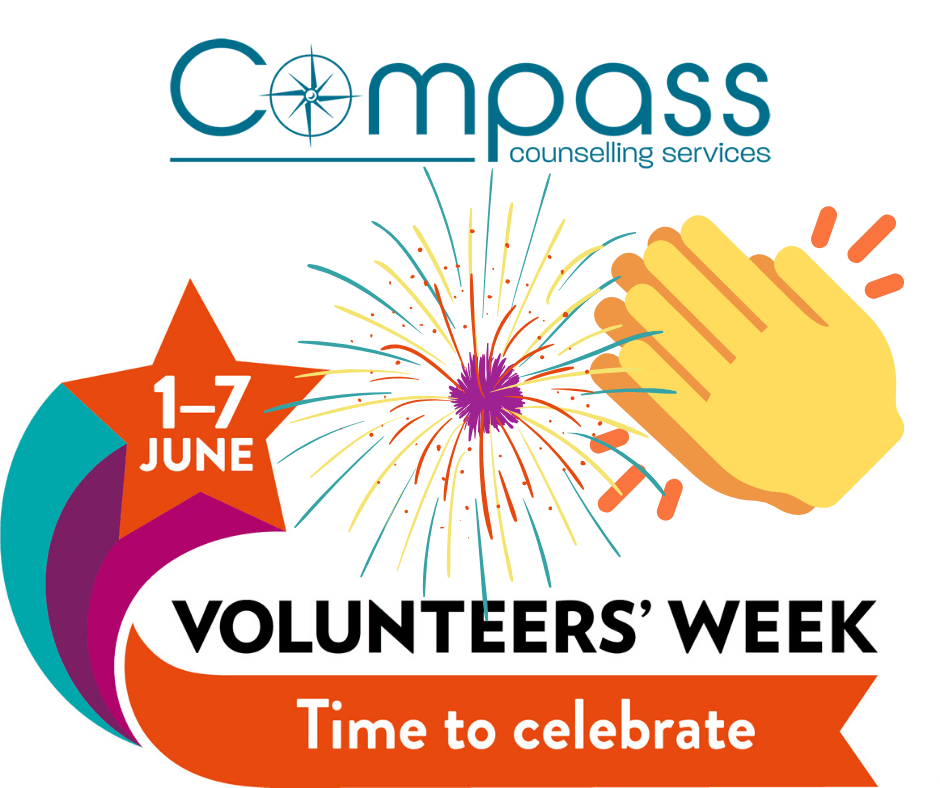 Volunteer's week is an annual celebration of the contribution of millions of volunteers who help charities across the UK. Volunteers are a vital part to Compass, we would not be able to function without them. Compass has over 30 volunteers that give their time to Compass each year. They range from our counsellors who provide the counselling session to clients week in week out, supervisors who give vital guidance to our counsellors and to our trustees who help improve Compass and help it achieve its potential.
All of these individuals give their time and knowledge to Compass, as well as participating in fundraising events to raise valuable funds for us.
All of the Compass Team wish to say a great big thank you to all of our wonderful volunteers, however we feel that the client's are the best ones to say just what Compass means to them, and so we have compiled a list of just a few of the many amazing feedback comments we receive.
Have a look at the comments here.
Thank You!